To create a financially secure group of businesses that allows all participants to thrive – and continues to sustainably serve communities for generations to come.
Camden Group owns and operates large-scale dairy farms on the Central Canterbury Plains, around 60km south of Christchurch in New Zealand.
6,500 cows are farmed on 2,800 hectares, employing around 40 full time staff.
New Zealand's unique environment is reflected in the quality of the milk produced here – we're surrounded by clean air and water and sunshine, which is an ideal climate for growth.
We farm the way nature intended, with our cows grazing on lush pastures.
But you know what really gets us excited? Being a part of the journey to build and grow our people, our community, our industry and our environment. It's all part of The Camden Way.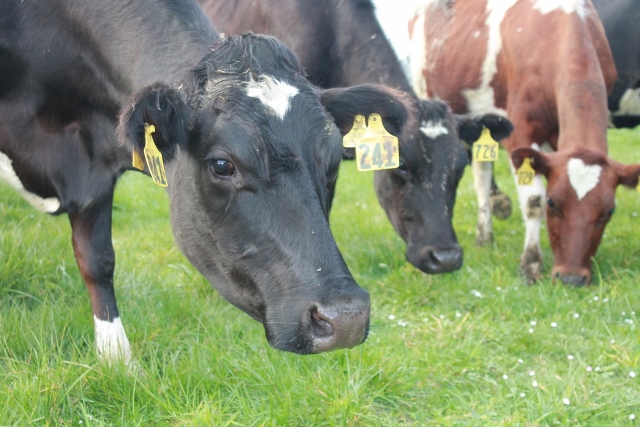 It's taken time, commitment, and focus to grow. It's a process that's involved overcoming challenges and obstacles, but at the same time we've learned some incredibly valuable lessons along the way.
The beginning
Camden Dairy Farms Ltd
was formed to purchase and develop a dairy unit near Dunsandel.
Milking began in August 1994 with 500 cows.
Willsden goes dairy
Willsden Farm
converted to dairy with 650 cows.
A 97ha area was used as support land for the dairy operations.
Prairie & Chiswick join the family
A 650ha dryland sheep farm adjacent to Willsden was purchased.
120ha was added to Willsden to increase its size to 417ha, which enabled the dairy farm area to be increased to 306ha milking 1,050 cows.
280ha of the land formed
Prairie Farm
, milking 1,000 cows.
250ha formed
Chiswick Farm
, used as support land providing feed and grazing for the three dairy farms.
Terimicow Holdings Ltd established as a joint venture with equity partners Terry Kilday and Mike Lucey. Terimicow sharemilked 650 cows at Marvin & Jane Pangborn's Alderbrook Farm at Banskide.
Alto Holdings Ltd
established as a joint venture with equity partners Tony and Anna Wakelin at John and Jenna Drenth's 530 cow farm in Te Pirita.
Terimicow Holdings moves to Te Pirita, milking 1,040 cows.
Alto
moves to a new dairy conversion for Richard and Margaret Spencer-Bower in Eyrewell, Rangiora. Here, they milked 1,330 cows through a new 60 bail rotary shed.
Nordhof Holdings Ltd established as a joint venture with equity partner Timo Christophersen at Culverden.
Camden Group Services Ltd established to manage business overheads and requirements for the Camden Group Farms.
Te Pirita expansion
Highbury Farm
purchased, 254ha. Originally a dryland sheep farm.
Converted to the dairy support unit for winter feed and silage production for the Group.
Extra growth
Alto Holdings Ltd renamed to
Kohika Downs Ltd
and purchased a 501ha dryland dairy farm in South Canterbury, milking 1,100 cows.
After many successful years, Nordhof Holdings Ltd and Terimicow Holdings Ltd are wrapped up for shareholders and staff to pursue new ventures.
Camden Group moves into Methven
Highveld Pastures Ltd
in Methven is purchased as a joint venture with Waterton Agricultural Ltd, the Kilday Family Partnership Ltd, Homebrook Farm Ltd, John Donkers, Steffan Vermeer and Floris & Jen Coetzee (Equity Managers).
Highveld will milk 1,100 cows in the first season.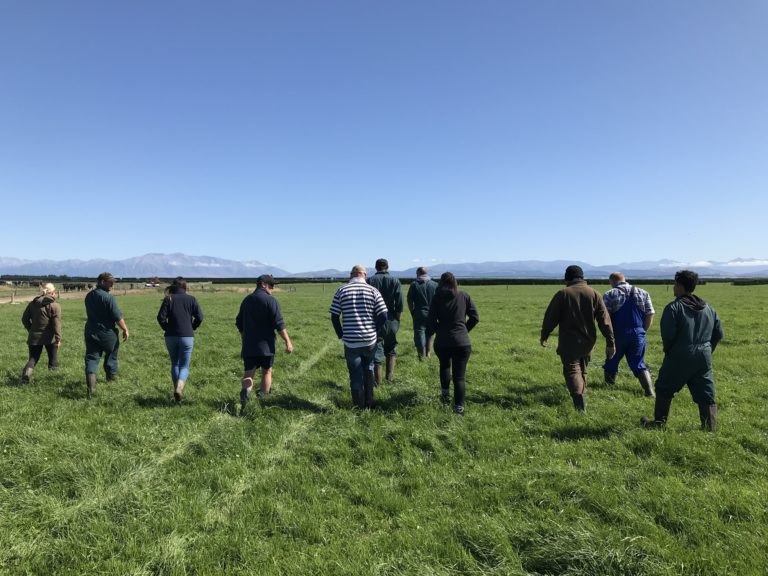 We encourage learning and development opportunities for our staff, and do what we can to support them on their career path.
Our culture embraces the pride we have in what we do and who we are.
"Environmental sustainability is one of the key tranches to our business.
"We are here as custodians of the land, so a critical part in all aspects of our farming system is ensuring we are working sustainably."
Leo Donkers, Camden Group Co-Founder
We're proud of our progress.
We've worked to build a farming company that is celebrated in the industry and is fuelled by our people. It's taken collaboration with players across the system, investment in the resources needed to develop our own infrastructure, and the ability to embrace new ways of thinking.
But we've got more to do.
Our community is engaged with the Group more than ever, and we have expanded our ventures to support the growth of our people.
We're leveraging technology to provide smarter ways to guide our operations. And, we're designing more efficient practices and closely integrating with providers to support sustainable and innovative dairy farming in New Zealand.
Interested in joining us?